Descrição do produto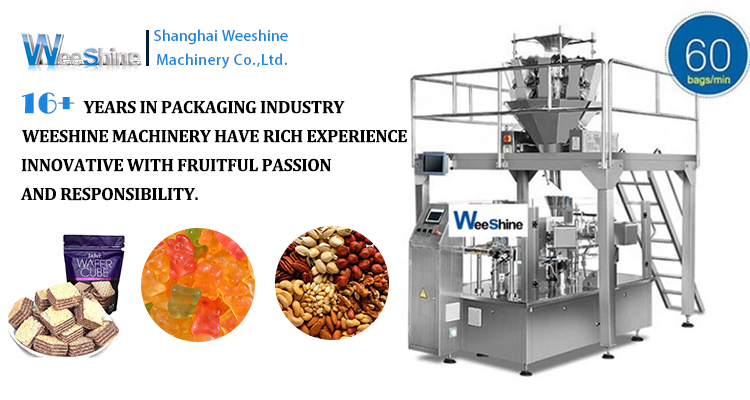 Weeshine WPG Rotary Premade Pouch Packing Machine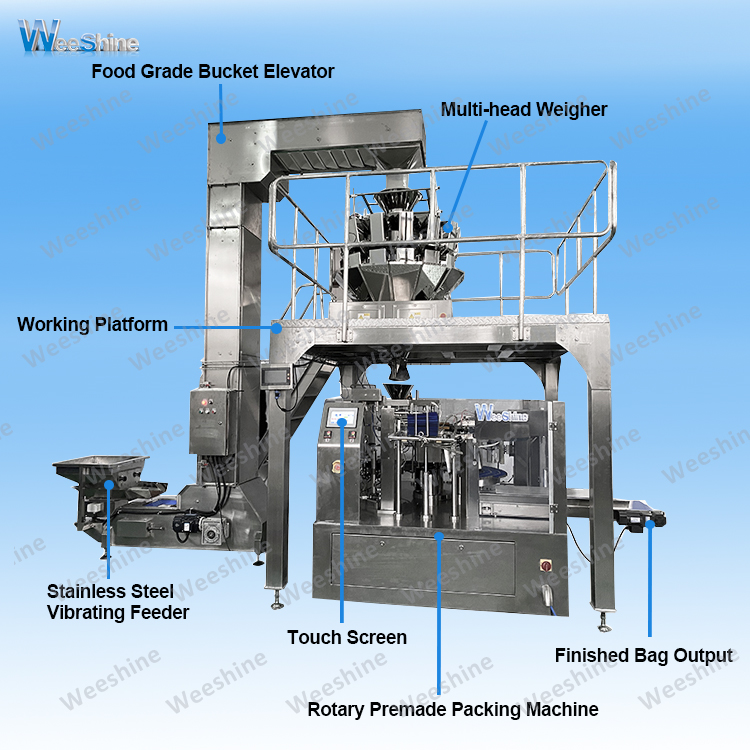 Weeshine

WPG Rotary Premade Pouch Packing Machine Parameter
Model

8-200

8-250

8-300

Pouch Size

(W):100-210mm  

(L):100-350mm

(W):150-260mm 

(L):100-350mm

(W):200-300mm 

(L):200-450mm

Capacity(PPM)

10-60pouches/min

10-45pouches/min

10-45pouches/min

Weight

1600KGS


2000KGS

2200KGS

Working Position

Eight-working position

Pouch Material

Laminated film

Pouch pattern

Flat pouch

Stand up pouch

Premade pouch with zipper

Compress Air

0.6m³/min 

(supply by user)

Power Supply

3Phase 220V 60Hz

Total Power

3.5KW

Detection device

1.No ribbon, Emergency stop alarm
2.No ribbon, No print
3.No bag , No filling,No sealing
4.No filling, No sealing

Alarm funcation

1.Open saftey door ,Emergency stop and alarm
2.Sealing temperature alarm
3.Air pressure not enght,stop and alarm
Weeshine

WPG Rotary Premade Pouch Packing Machine Advantages
1. Easy to operate,adopt advanced PLC from Germany Siemens, mate with touch screen and electric control system, the man-machine interface is friendly.
2.Frequency conversion adjusts the speed: this machine uses frequency conversion equipment, can be adjusted within the range according to the needs of reality in production


3. Automatic checking: no pouch or pouch open error, no fill, no seal. the bag can be used again, avoid wasting packing materials and raw materials.


4.Safty device: Machine stop at abnormal air pressure, heater disconnection alarm.


5. The width of the bags could be adjusted by electrical motor. Press the control-button could adjust the width of clips, easily operate, and save time.


6. It matchs with the glass safty door. At the same time, it could prevent dust.


7.Use the plastic bearing, don't need put on oil, less pollution.


8. Use no oil vacuum pump, avoid polluting the environment in the production.


9.The packing materials loss low, what this machine is used the preformed bag, the bag pattern is perfect and has a high quality of the sealing part, this improved the product specification.


10. Product or packing bag contact parts adopt stainless steel or other materials which accord with the food hygienic requirements, guarantee hygiene and security of the food.


11.With different feeders changed to pack solid, liquid, thick liquid,powder and so on.


12.The packing bag suits in extensive range, suit for multi-layer compound, monolayer PE , PP and so on Preformed bag made by film and paper.
Weeshine

WPG Rotary Premade Pouch Packing Machine

Process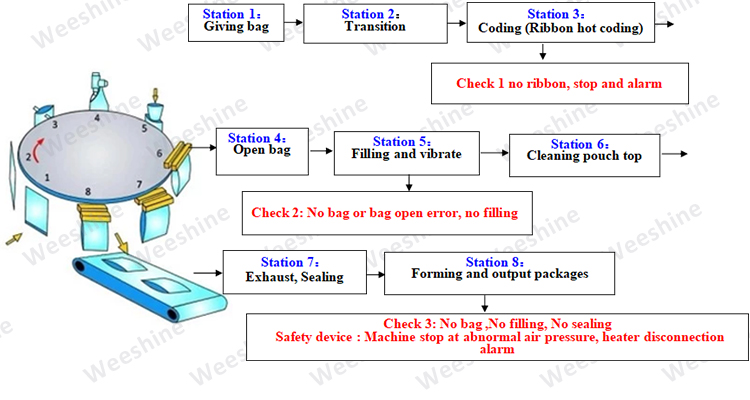 8 station rotary packing machine is s

uitable for the measuring and packing anomalous lumpish and granule materials, such as candy, puffed food, biscuit, roasted seeds and nuts, granulated sugar, deep frozen food, milk powder, milk tea, amylum, sauce and so on.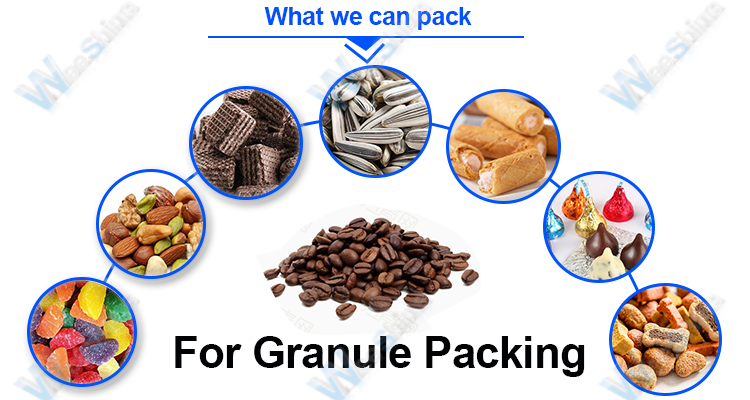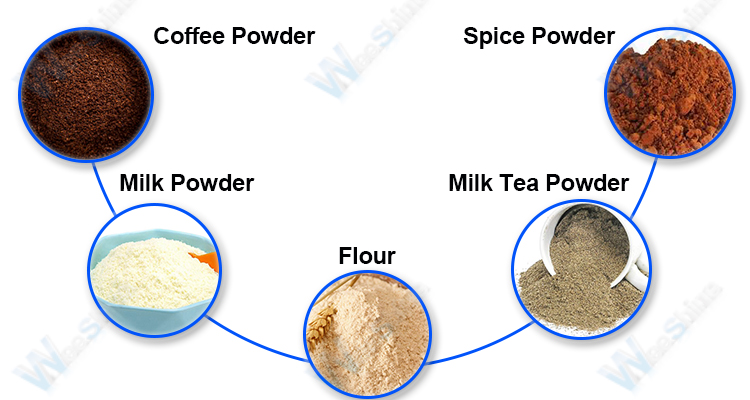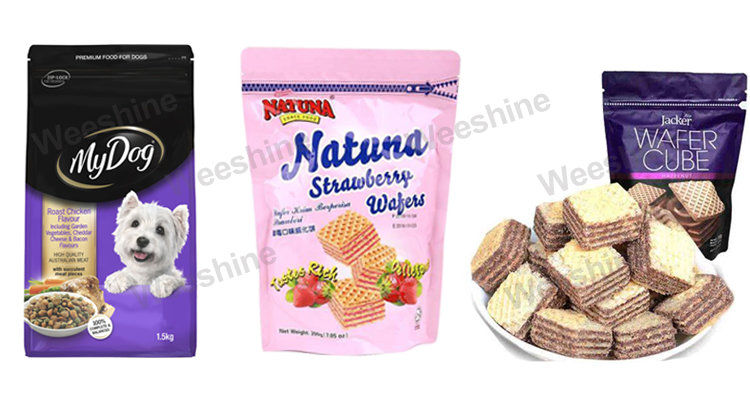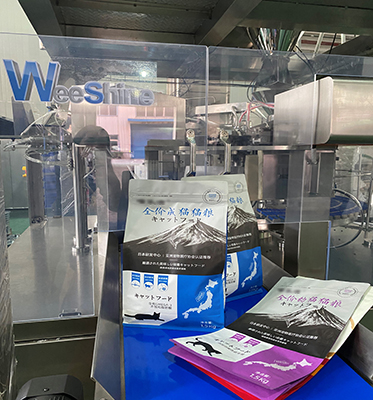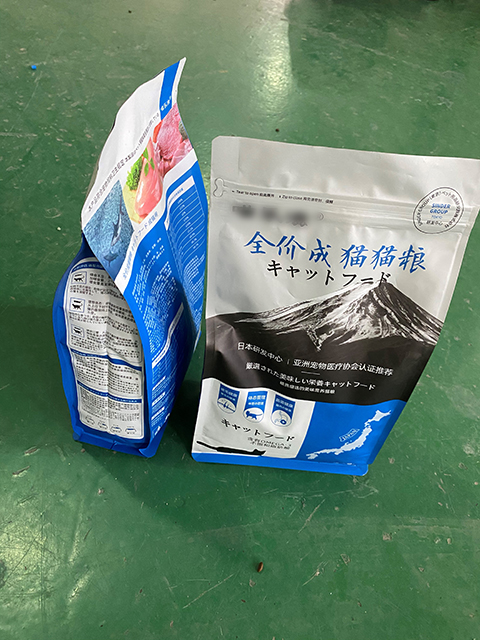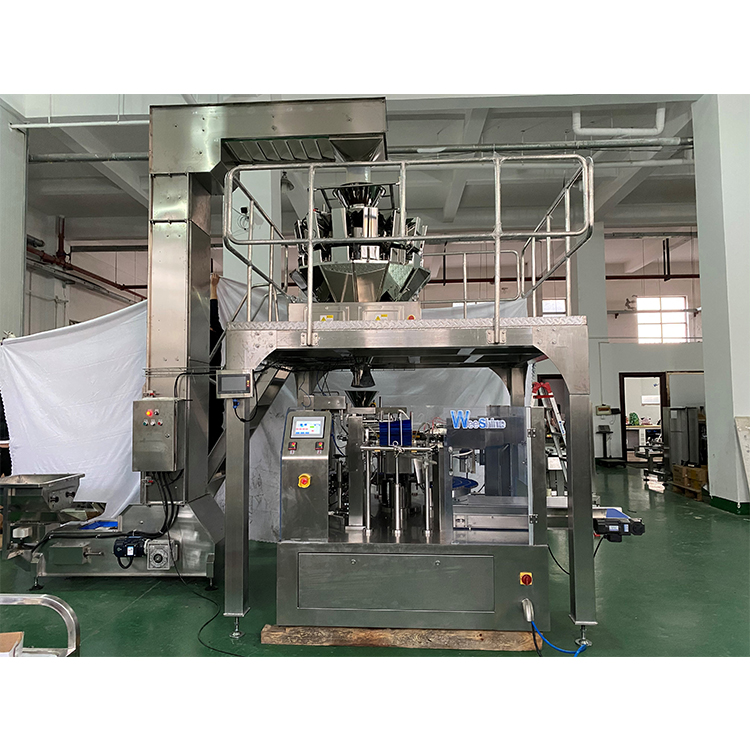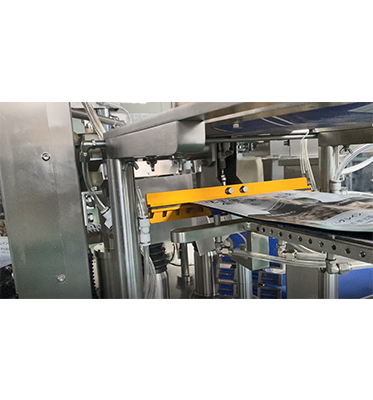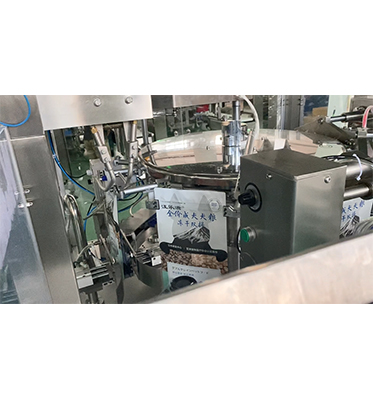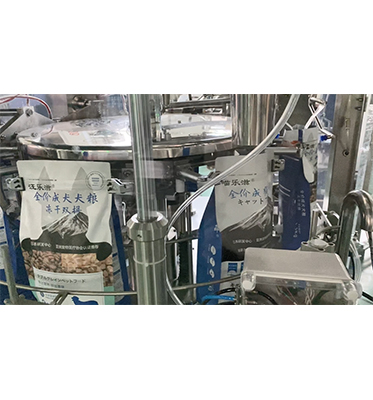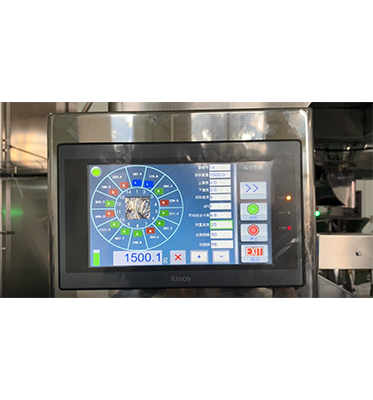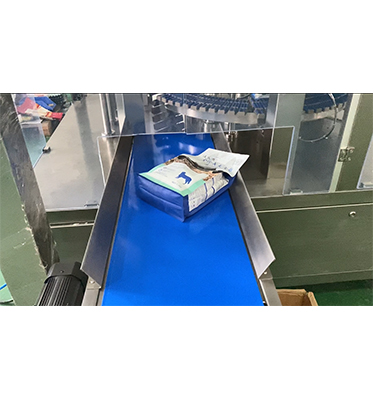 Weeshine company design and manufacture high performance packing machines.
We have own factory. Our machines adapt to the needs of your requirements.
When you choose Weeshine, you not only get the high quality machines but also get the advantage of our expertise and years of application knowledge in manufacturing.
Please tell us how can we help you, we will provide packing machine solution for you.
Don't hesitate to contact us !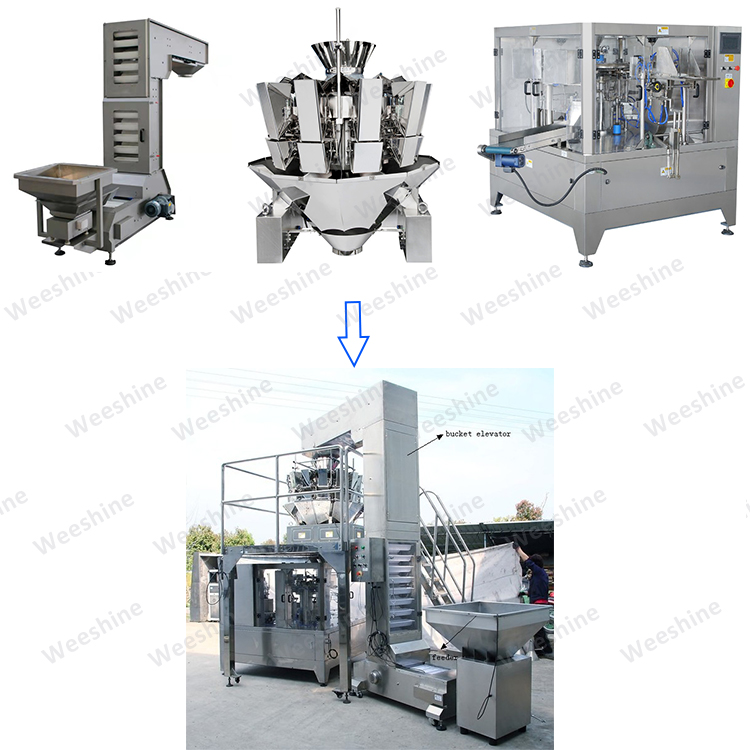 Weeshine WPG Rotary Premade Pouch
Granule 
Packing Machine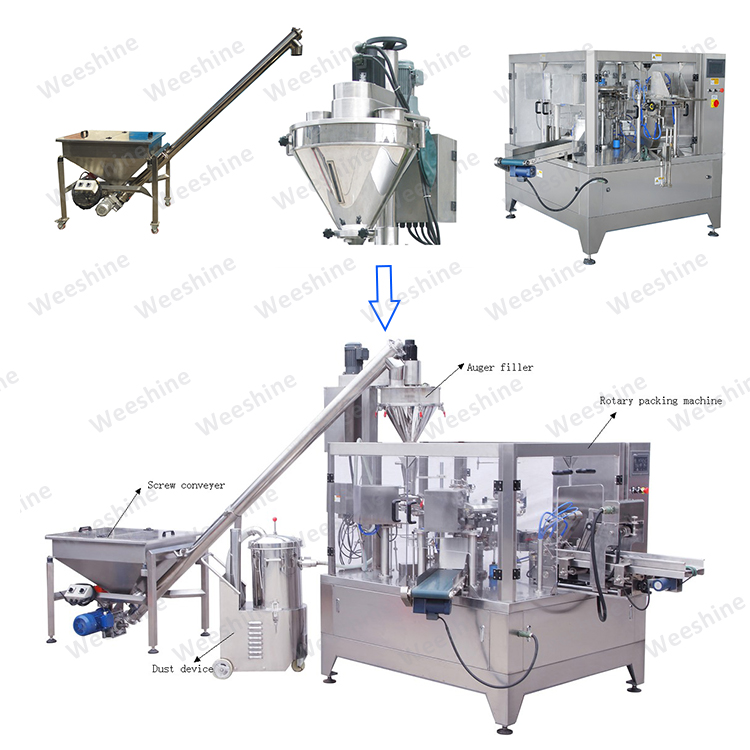 Weeshine WPG Rotary Premade Pouch
Powder
Packing Machine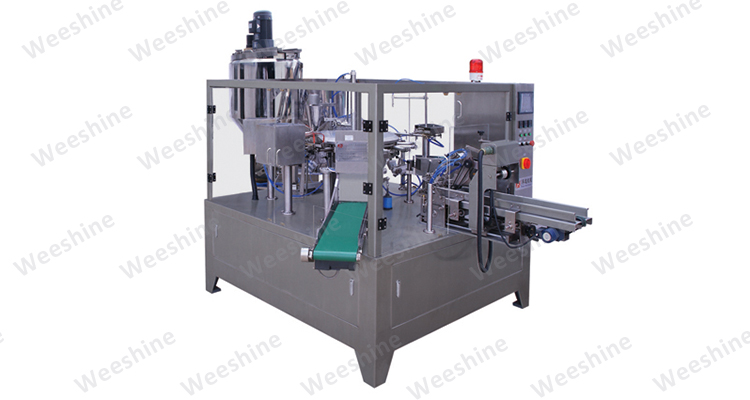 Weeshine WPG Rotary Premade Pouch Liquid / Paste Packing Machine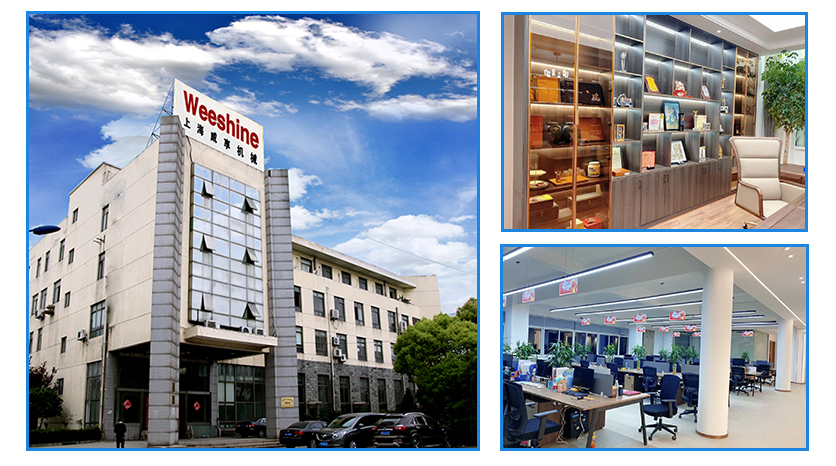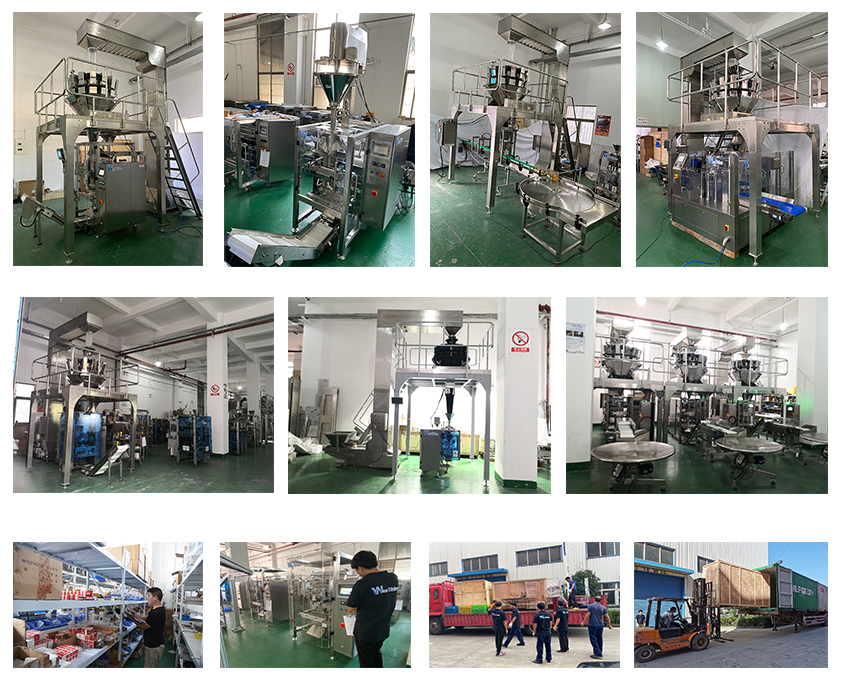 1.A manufacturer of automatic packaging machinery and packaging production line, also automatic conveying systems.
2.With a well-educated excellent technician team has more than 17+ years of experience.
3.With our own factory located in Shanghai, can provide OEM, ODM to our quality customers.
4.Workers have rich experience in comissioning and assembly at domestic and abroad.
5.Provide pre-sale and after-sale services for customers all over the world.
6.Our sales markets in Europe, Southeast Asia, Middle East and others more than 50+ countries.
7.Mainly focus on producing automatic packaging and conveyor system for different kinds of granule strip flaky materials.
8.Applications for nuts, chocolates, candies, biscuits, potato chips, dry fruits, seeds, puffed food, quick frozen products, pet food, baby snacks, medicine etc.
-and powder products, such as flour, milk, rice, coffee powder, spices, seasonings, detergent powder, sugar, salt etc.
9.Provide customized roll film, premade pouch and cans packaging solutions and all life support.
10.Weeshine's packaging solutions will bring you extraordinary experience, to reach win-win cooperation.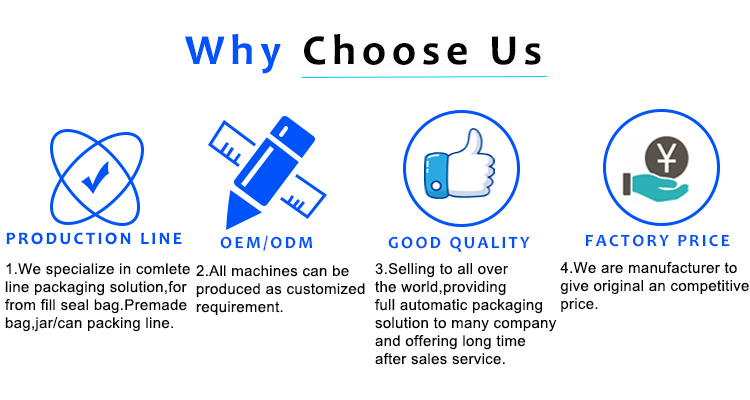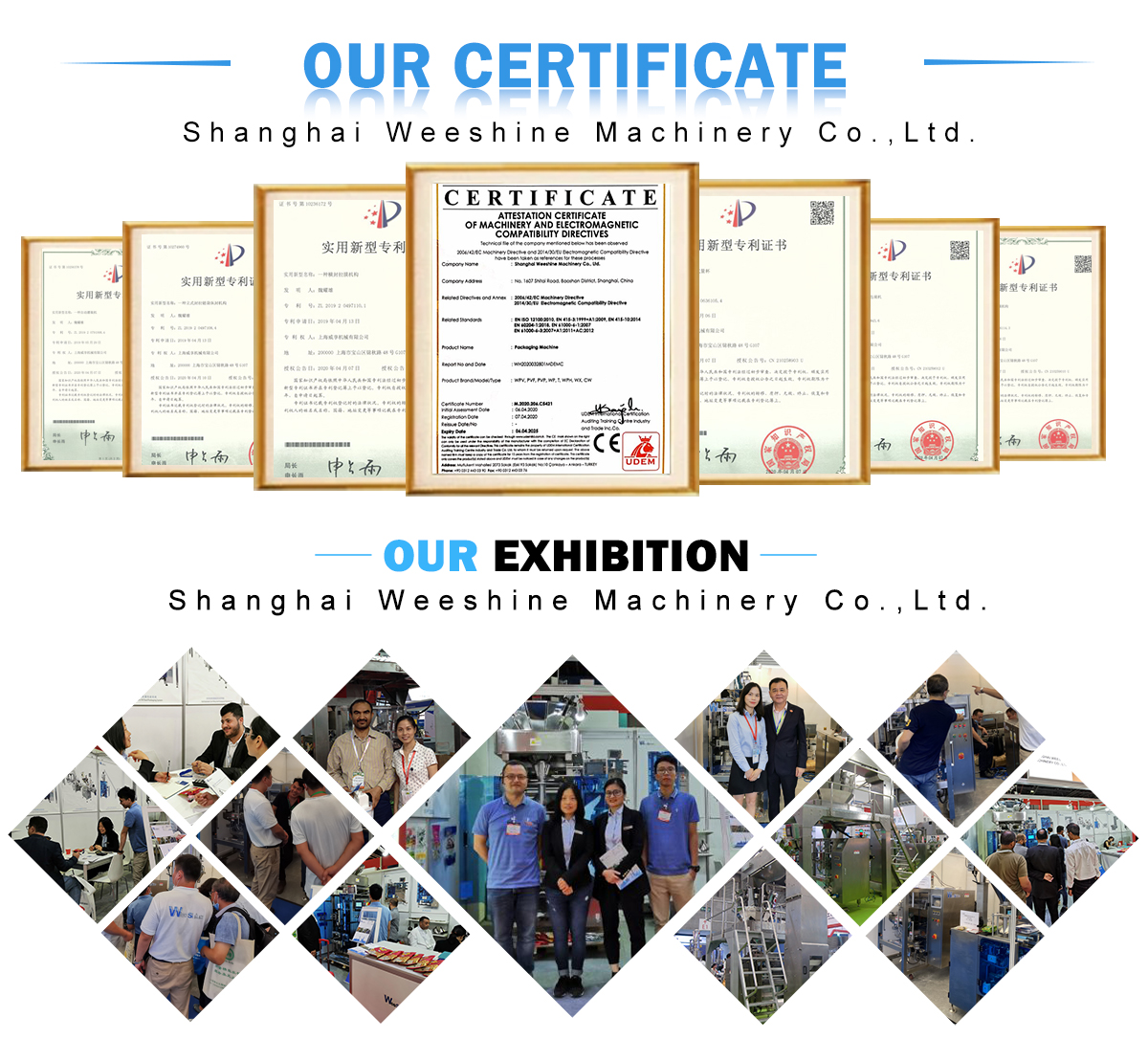 1.How do I know the packing machine model is suitable for my product?
Weeshine: Please advise all the below details of your product and we will check for you.

(1.)Product details
(2.) Premade Bag shape
(3.)

Premade

Bag size for each weight bag, bag width & bag length
(4.) Filling weight per bag
(5.)Packing film material
(6.) Production capacity per hour.
(7.) Other requirements

2. How about the delivery time?
Weeshine: All our machines are tailor-made as different customers have different requirements, delivery will be within 15 working days for the small packing machines. It takes longer time for the large-scale machine.

3. Can you offer some video or pictures of the packing machine?
Weeshine: Yes, of course. We also could help you to test your product on our packing machine and record a video for your reference if you could send some samples to us.

4. Are you factory or trading company?
Weeshine: We are the factory, and especially R&D, manufacture and sell various packing machines. We have engaged in the packing R&D and production over 17+years.

5. How can we make sure about the machine quality after we make the payment?
Weeshine: We will send you the pictures and videos for you to check the quality, you are welcome to check the quality by yourself before shipping as well.
Shanghai Weeshine Machinery Co., Ltd.
Shanghai Weeshine Machinery Co., LTD. é fabricantes profissionais na indústria de máquinas de embalagem, que é especializada em P&D, fabricação, marketing e serviço de tecnologia de máquinas de embalagem. Estamos localizados na economia, transporte, ciência e tecnologia, indústria, finanças, comércio, exposição e centro de remessa da China. Nossa empresa reúne um grupo de excelente pessoal técnico com mais de 17 anos de experiência na indústria de máquinas de embalagem . Especializada em pesquisa e desenvolvimento, fabricação e manutenção de equipamentos de embalagem automáticos, inteligentes e não tripulados. No momento, os principais produtos da Weeshine Machinery incluem várias máquinas de embalagem vertical, máquina de embalagem rotativa pré-fabricada e outros equipamentos de embalagem. Os produtos são amplamente utilizados em muitos campos na fábrica dos clientes. Como salgadinhos, comida estufada, comida ultracongelada, comida para animais de estimação, frutas e produtos vegetais, temperos, remédios, indústria química, etc. , concentre-se mais na qualidade da máquina. Weeshine troca continuamente a experiência e coopera com os clientes nacionais e estrangeiros, faz a fabricação de P&D e atinge a inovação tecnológica, nossas máquinas e capacidades de projeto de engenharia foram amplamente reconhecidas. Os produtos da Weeshine foram exportados para mais de 50 países, como os Estados Unidos , Austrália, México, Arábia Saudita, Irã, Jordânia, Rússia, Índia, Indonésia, Filipinas, Malásia, Cingapura, etc.Graças que valorizam nossa marca e sempre nos dedicaremos a produzir equipamentos de embalagem mais qualificados com bom atendimento. Sinceramente bem-vindos à visita e discutir negócios conosco e criar um lindo futuro juntos.
Nome da empresa: Shanghai Weeshine Machinery Co., Ltd.
representante: YAOXIONG WEI
Produto / Serviço: Máquina de embalagem vertical automática , Máquina de embalagem perfurada pré-fabricada , Máquina de pesagem e enchimento , Verifique o pesador , Transporte de alimentação automática , Linha de embalagem de grânulos e pó
capital: 5,000,000RMB
Ano de Fundação: 2014
Volume anual de vendas (milhões EUA $): US$2.5 Million - US$5 Million
Porcentagem de exportação: 41% - 50%
Volume de Compra Anual Total (EUA $ Milhões): US$2.5 Million - US$5 Million
N º de Linhas de Produção: 2
Número de Funcionários de I&D: Fewer than 5 People
Número de Funcionários QC: Fewer than 5 People
Serviços OEM Desde: yes
Tamanho da Fábrica (metros Quadrados): 1,000-3,000 square meters
Localização da Fábrica: 1st floor, No.1 Building, No. 1607 ShiTai Road, Baoshan District, 201900, Shanghai, China Post code: 201900
Pessoa De Contato: Ms. nicole
Número De Telefone: 86-21-56152395
Enviar e-mail para este fornecedor